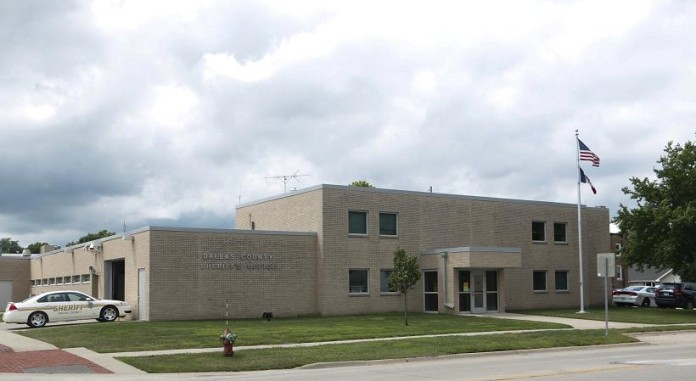 April 9, 2019
Jacob Eakes, 41, of 3765 475th St. S.W., Iowa City, was arrested on a warrant for probation violation on an original charge of domestic abuse assault.
Timothy Bennett, 36, of Grimes was traveling north on W Avenue when he stopped at the stop sign at Iowa Highway 44 and began to turn slowly onto Highway 44 and was struck from behind by a vehicle driven by Jeffrey Lund, 39, of Clive. No injuries were reported. Damage to Lund's vehicle was estimated at $10,000, and damage to Bennett's vehicle wasestimated at $5,000. Lund was issued a citation for failure to stop in an assured clear distance.
April 10, 2019
Angela McCoy, 48, of Ogden was traveling in the 26000 block of Iowa Highway 141 when her vehicle struck a raccoon. No injuries were reported. Damage to the vehicle was estimated at $1,500.
*A criminal charge is merely an accusation, and the defendant is presumed innocent until and unless proven guilty.