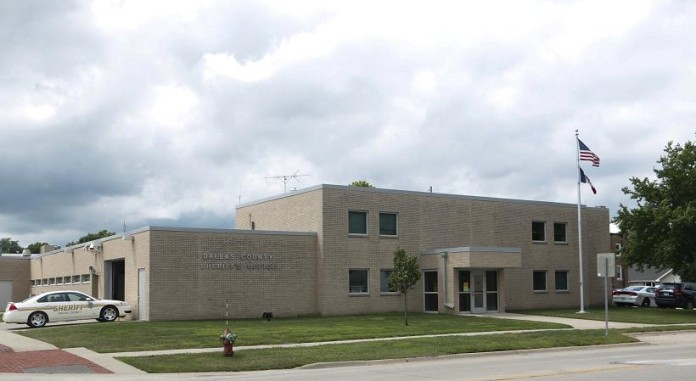 August 17, 2016
Van Wall Equipment at 22728 141st St. in Perry reported the theft of a 2016 Polaris 1000 CC 4 wheeler from their property.
Dan Applegate of 16611 335th Pl. in Earlham reported someone removed lug bolts from the rear brake calipers on his truck while parked at R-K Tire and Auto in Redfield.
Tim Gupton of 28925 360th St. in Booneville reported the theft of items from the bed of his truck.
Robert Paul Newhouse Jr., 27, of 207 Orange Ave., Ames, was arrested on a warrant for contempt of court-violation of a no-contact order on an original charge of domestic abuse.
Matthew James Spaulding, 24, of 1016 Graceland Ave., Perry, was arrested on a warrant for robbery.
Kaleb Austin Wright, 22, of 510 S. Seventh St., Guthrie Center, was arrested on a warrant for probation violation on an original charge of forgery.
*A criminal charge is merely an accusation, and the defendant is presumed innocent until and unless proven guilty.