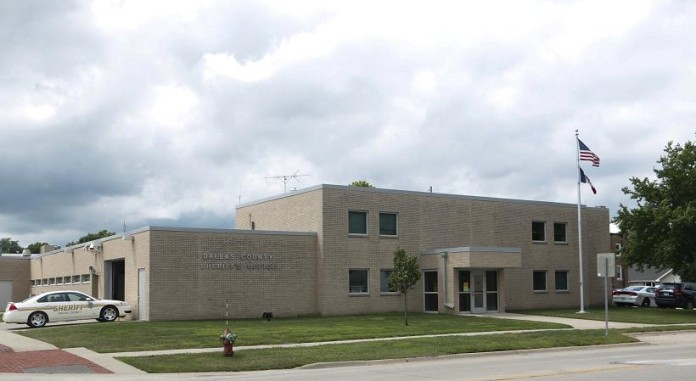 January 29, 2016
Andrew Wesely Forrest, 32, of 1990 S.E. Four Seasons Dr., Ankeny, was arrested on warrants for controlled substance violation, possess of a controlled substance and used or expired drug tax stamp.
Levi James Thomas, 38, of 1518 Jefferson St., Redfield, was arrested on warrants for probation violation on original charges of unlawful possession of prescription drug and theft.
Tyler Eugene Worthington, 22, of 26990 Highway 6, Adel, was arrested on a warrant for disorderly conduct.
Kevin William Johnson, 26, of 320 Walnut St., De Soto, was arrested at 15000 Bear Creek Rd. for controlled substance violation , concealed weapon and possession of drug paraphernalia.
January 30, 2016
Lindsay Marie McKeever, 30, of 1021 N. Eighth Ave., Winterset, was cited and released in the 26000 block of Old Portland Road for driving while license suspended.
January 31, 2016
Amy Heinz of 23863 Maple Ridge Rd., Adel, reported harassment by communication.
Kathryn Fiedler of 28974 340th Trail, Van Meter, reported the theft of several items from her property.
February 1, 2016

Timothy Glen Pittman, 23, of 2003 Warford St., Perry, was arrested on a warrant for probation violation on an original charge of possession of a controlled substance.
Harley Kidd of 309 E. Third St., Dawson, reported someone broke out the passenger side windows and windshield of a vehicle parked in front of his residence.
*A criminal charge is merely an accusation, and the defendant is presumed innocent until and unless proven guilty.