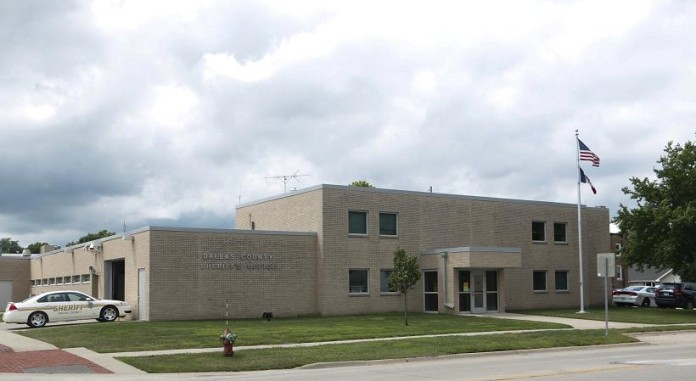 January 9, 2018
Christopher James Larson, 32, of 120 Northview Dr., Waukee, was cited and released at the 117 mile marker of U.S. Interstate 80 for driving while suspended, no driver's license, title transfer violation and improper brake lights.
January 11, 2018
Justin Lee Gilliland, 31, of 1014 Graceland Ave., Perry, was arrested on a warrant for violation of parole.
Sean Harrington, 24, of 1315 Fifth St., Perry, was arrested on a warrant for failure to appear on an original charge of violation of probation.
Driss Zennouhi of Marshalltown was traveling in the 15000 block of Iowa Highway 141 Diagonal when his vehicle left the roadway, entered the ditch and rolled. No injuries were reported. Damage to the vehicle was estimated at $8,000.
*A criminal charge is merely an accusation, and the defendant is presumed innocent until and unless proven guilty.