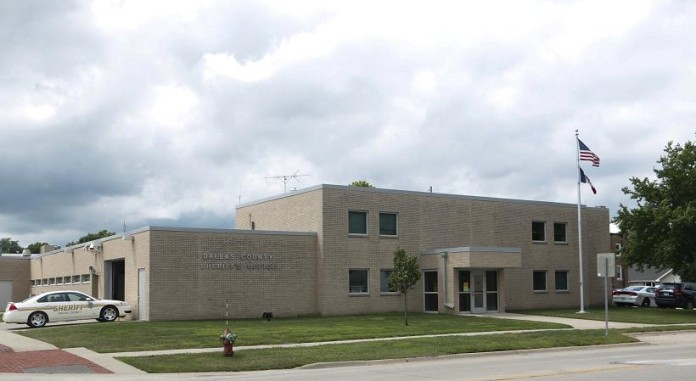 January 28, 2016
Heather Ann Corrigan, 34, of 2917 Kading Rd., Perry, was arrested on warrants for failure to appear for a pretrial conference on original charges of trespass, domestic abuse assault, harassment and violation of a no-contact order.
Michael Woodvine of 10528 240th St., Linden, reported the theft of a Gray 2010 Dodge Grand Hero Van while parked at a field entrance in the 24000 block of Beaumont Avenue.
*A criminal charge is merely an accusation, and the defendant is presumed innocent until and unless proven guilty.