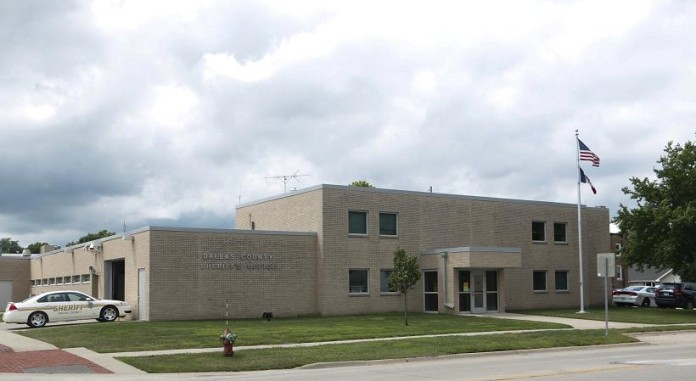 January 5, 2016
Vicki Gaskill of Urbandale reported harassment.
January 6, 2016
Corey Scott Page, 26, of 307 S. Kossuth St., Osceola, was arrested on a warrant for drug paraphernalia and OWI.
Rosa E. Arellano, 19, 809 N.E. 46th Ave., Des Moines, was arrested on a warrant for probation violation on an original charge of theft.
Trevor Edwardo Balderas, 21, of 507 West St., Bagley, was arrested on a warrant for probation violation.
Anna Dentlinger of Manning was traveling north in the 15000 block of Iowa Highway 141 Diagonal when she hit black ice and slid into the roadway and was struck by a vehicle driven by Craig Becker of Des Moines. Becker was unable to avoid striking Dentlinger's vehicle. Dentlinger was transported to Mercy Main with injuries. Damage to Dentlinger's vehicle estimated at $10,000 and $5,000 to Becker's vehicle.
Ramon Osvaldo Rivera, 33, of 320 E. High St., Winterset, was arrested at the intersection of Elm and Guthrie streets in De Soto for driving while license suspended.
*A criminal charge is merely an accusation, and the defendant is presumed innocent until and unless proven guilty.