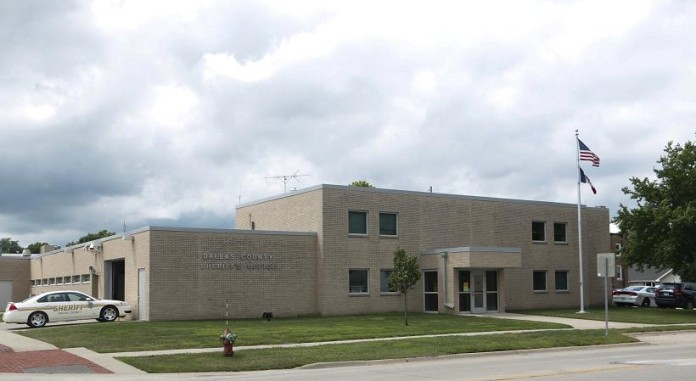 January 6, 2015
Elizabeth Hougham of Jefferson was traveling on Highway 141 when she was struck from behind by a vehicle driven by U Maung of Des Moines. Maung was cited for failure to stop within safe and clear distance. No injuries were reported. Damage to Maung's vehicle was estimated at $2,000 and $500 to Hougham's vehicle.
Dillon Allen Downey, 28, of 250 N.E. Dartmore Dr., Waukee, was arrested in the 2300 block of V Avenue for driving under suspension and failure to obey stop sign.
January 7, 2015
Guthrie County Rural Electric Cooperative reported the theft of electricity at property located at 23521 G Ave. in Minburn.
Donna Schauer of 17517 240th St., Adel, reported criminal mischief at her residence.
January 8, 2015
Tommika Genae Johnson, 26, of 3413 S.E. 20th St., Des Moines, was arrested on a warrant for failure to appear for probation violation hearing on an original charge of theft.
*A criminal charge is merely an accusation, and the defendant is presumed innocent until and unless proven guilty.