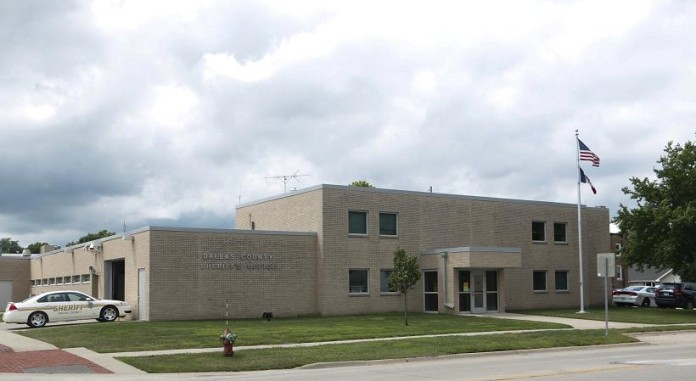 July 15, 2016
Patrick James Beuter, 56, of 1201 18th St., Perry, was arrested on a warrant for probation violation on an original charge of driving while license denied.
July 17, 2016
Wilver Rios Ruiz, 20, of Des Moines was arrested at 6220 Raccoon River Dr. in West Des Moines for public intoxication.
July 18, 2016
Alan John Wille of 28777 Hickory Ridge Dr. in Van Meter reported someone broke into a building on property he owns at 28401 360th St. in Van Meter and stole several items.
Courtney Lee Jones, 23, of 3454 Sycamore Ave., Menlo, was arrested at the 112 mile marker of U.S. Interstate 80 for driving while license suspended.
*A criminal charge is merely an accusation, and the defendant is presumed innocent until and unless proven guilty.