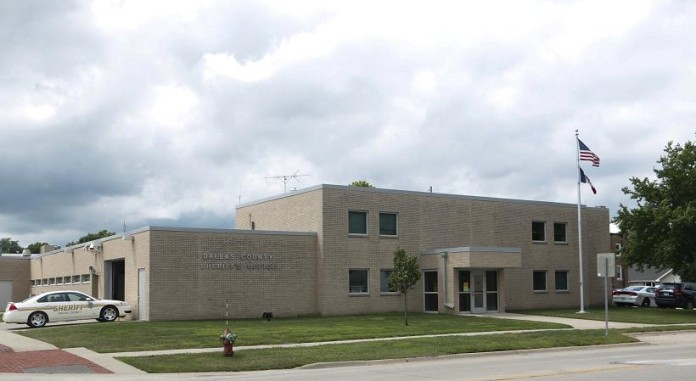 June 10, 2016
Brian Eugene Hodges, 34, of 28925 360th St., Booneville, was arrested on warrants for leaving the scene of an accident and driving while under suspension.
Ramiro Rodriguez, 49, of 823 W. Fifth St., Perry, was arrested on a warrant for being a fugitive from justice.
Benjamin Marcus Teachout, 46, of 1422 Mulberry St., Des Moines, was arrested on a warrant for failure to appear on original charge of first-degree theft.
Dan Aaron Applegate of 16611 335th Place, Earlham, reported identity theft.
June 12, 2016
Joseph William White, 35, of 3500 Quincy St., New Virginia, was arrested at 3800 Grand Ave., West Des Moines, for OWI.
John Phillip Harrington, 42, of 590 S.E. Whitetail Lane, Waukee, was arrested for assault.
Austin Dewayne Hiddleson, 103 S. First St., Dawson,  was issued a citation for failing to yield half of the roadway and operating without registration.
* A criminal charge is merely an accusation, and the defendant is presumed innocent until and unless proven guilty.