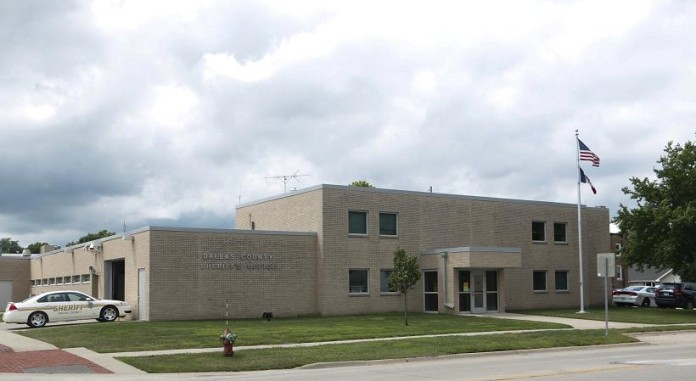 October 11, 2019
Lisa Marie Denzin, 43, of 2710 67th St., Des Moines, was arrested in the 24000 block of U.S. Highway 6 for OWI and open container.
October 12, 2019
Christoph Franz Minor, 58, of 3523 131st St., Urbandale, was arrested at 360th Street and R Avenue for OWI and failure to obey stop sign and yield right of way.
Tina Irene Edwards, 44, of 104 N. Adair St., Stuart, was arrested at 1005 Redfield St. in Redfield for driving while license revoked.
Joseph Michael Staley, 20, of 411 S Hazel St., Van Meter, was arrested at 22157 Maple Ridge in Adel for possession of a controlled substance, possession of drug paraphernalia and trespassing.
Johnathon Patrick Oliver, 27, of 1523 Warford St., Perry, was arrested at Iowa Highway 141 and R Avenue in Woodward for OWI and no driver's license.
*A criminal charge is merely an accusation, and the defendant is presumed innocent until and unless proven guilty.