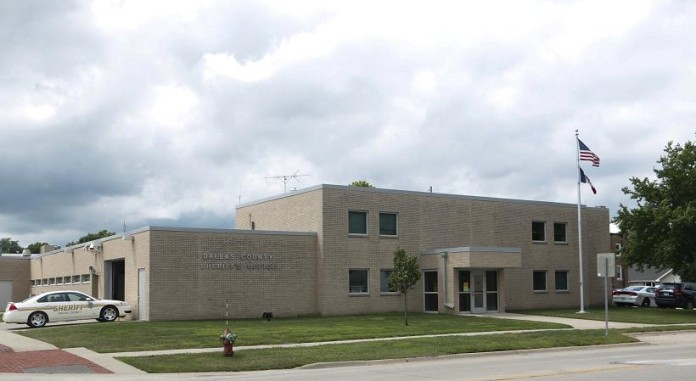 September 11, 2017
Chandra Andreana Queener Rumbaugh, 29, of 919 Taylor St., Redfield, was arrested at Second and Jackson streets in Redfield for driving while license suspended.
Scott's Customs and Collision at 817 Polk St., Dexter, reported someone wrote a check on one of his business's checks.
The city of Dallas Center reported vandalism to the men's restroom at Memorial Park.
Alana Jackson of 2212 37th St., Des Moines, reported all four tires to her vehicle were slashed while parked at 307 W. First St. in Bouton.
Zachary John Schamel, 22, of 1900 Cedar St., Norwalk, was arrested on a warrant for theft.
Amanda Larae Madren, 33, of 1310 Jackson St., Redfield, was arrested on a warrant for failure to appear on probation violation on an original charge of possession of a controlled substance.
Gus Berven of Adel was traveling in the 24000 block of 347th Street when his vehicle struck a deer. No injuries were reported. Damage to the vehicle was estimated at $1,500.
*A criminal charge is merely an accusation, and the defendant is presumed innocent until and unless proven guilty.