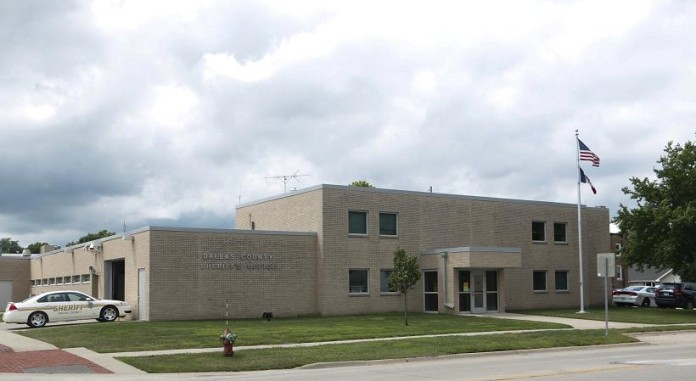 July 8, 2016
Marcie Anne Steiner, 41, of 406 N. 15th St., Indianola, was arrested on a warrant for probation violation on an original charge of theft.
July 9, 2016
Scot Alan Hoffman, 45, of 29954 Olympic Ave., Dedham, Iowa, was arrested in the 17000 block of Highway 141 Diagonal for OWI.
July 10, 2016
Amy Mollhoff of Algona was traveling in the 12000 block of D Avenue when she swerved to miss a deer and went into the ditch. No injuries were reported. Damage to the vehicle was estimated at $9,000.
July 11, 2016

Lukas Broderick Hemphill, 26, of 1619 Fifth St., Perry, was arrested on a warrant for theft.
Daniel James Forbes, 38, of 23684 160th St., Bouton, was arrested on a warrant for obstruction of emergency communications.
Craig Allen Fleishman of 17794 Quinlan Ave. in Minburn reported the theft of gasoline from his tractor that was parked in a field located at 25699 180th St. in Minburn.
*A criminal charge is merely an accusation, and the defendant is presumed innocent until and unless proven guilty.